Case studies
Petra Diamonds facilitates internship programme in the Northern Cape
The Finsch Diamond Mine is a member company of Petra Diamonds and is located within the Kgatelopele municipal area. As part of its Social and Labour Plans (SLP) Finsch facilitates an internship programme at the local municipality and thereby contributes toward the municipality's social and infrastructural development projects.
The interns are paid a monthly stipend, which is covered by the Finsch contribution, which also extends to accommodation and additional training costs.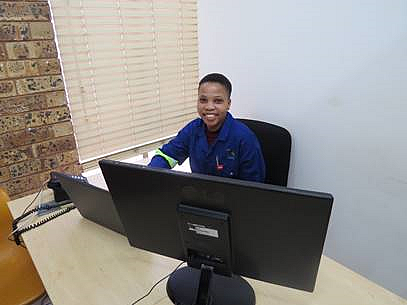 Intern Mologadi Seroka is currently working as a process controller intern at the Danielskuil oxidation ponds. Her job is to operate the systems which are used to manage and supervise sewage treatment, and to perform water sampling activities in order to ensure that drinking water conforms to the quality standards required. Given tht Afrikaans is the preferred language for communication, Mologadi has extended her linguistic abilities and now enjoys the benefits of having learned a second language.